BUSINESS
The business areas of Meiji Sangyo are diverse, including automobiles, railway cars, construction and industrial machinery. As a trading company, Meiji Sangyo contributes to safety and security, providing high-quality, high-performance parts, machines and devices delivering security and safety, contributing to the sustainable development of humanity, society and the global environment.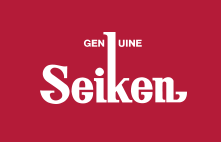 The technology to stop
the car is more complex than that to run it.
"Seiken" is a global brand of Meiji Sangyo for products born of this philosophy, such as brake parts and brake fluid. Approved to strict safety standards, by users both in Japan and overseas, for unrivaled high quality.
Technologies for

BRAKING

by Seiken
BRAND
Since its foundation in 1933, Meiji Sangyo has supplied high-quality, high-performance auto repair parts in Japan, and internationally.
These are our featured products.
OUR COMPANY
Message from Meiji Sangyo, company outline and history, information on business branches and group companies etc.
NEWS
TOPICS

PRODUCT INFORMATION
CONTACT
If you have questions or inquiries regarding auto parts and machinery parts,
please do not hesitate to contact us.